There is an old saying from 'hero to zero'. it certainly feels like that now over COVID 19. One day we were only talking about closing and within a matter of hours it became a reality. Hopefully everybody is safe and well. We have not heard of anyone from either squares or round dancing who have contracted COVID 19 and lets hope it stays that way. Thank you all for your patience although we have no choice.
Our last dance on 16th March was our Harmony Day Square dance. Unfortunately Les was struck down with the flu (fortunately not COVID 19) and in everyone's best interest decided to stay home. Thank you to John Casey for calling that night and to all our dancers for getting into the theme and dressing in Orange. Thank you to Ingrid and Rose for organising the decorations and orange table cloths. We also welcomed Murray & Karen Dempsey who were promoting the State Convention.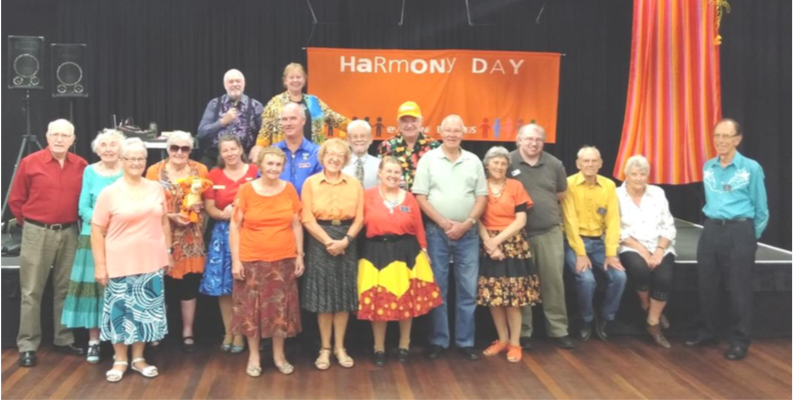 Unfortunately we have postponed our 25th Birthday. We are not sure what will happen because with all the events being postponed there may not be enough time do everything when restrictions are lifted. At this stage we are closed until further notice. So we can only say to all our dancers is to stay safe and we hope to see you all dancing again sooner rather than later we are still going to be here when it is all over.
Happy Dancing from Anne & Les