Welcome to the club news.
Despite the winter chills numbers are still remaining steady at 4 sets so thank you to all our loyal dancers.
Our learners class this year is not as big in number as previous years but all the learners are dancing with a smile on their face so they must be enjoying it. They have been dancing several weeks and are making good progress.
During July we celebrated Bastille Day with a French (Red White and Blue) Theme. Great to see so many dressing to the theme see picture below. Peter organized a quiz where you had to guess from silhouette six French buildings. Congratulations to Carl Mullan who was the only one to correctly name all six. Thank you to Jacqueline Baumgartner for cooking some of the supper such as quiche, French bread sticks and of course escargot. And thank you to Greg Megow for the decorations.
Happy Dancing from Anne & Les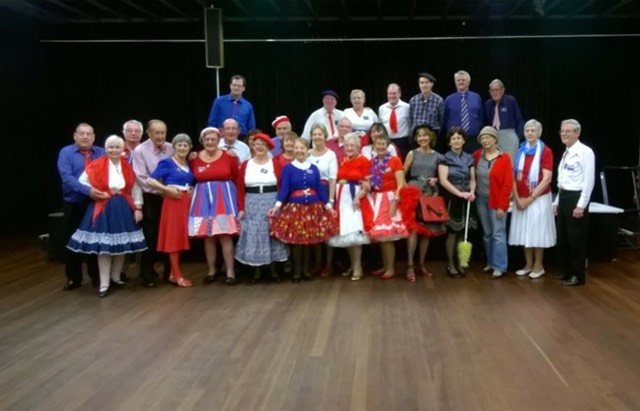 Sunset Twirlers French Night July 2015